In the world of logistics, every minute counts. Ground Force Logistics recently faced a unique challenge for one of our clients, Tourneau/Burcherer, a prestigious luxury watch retailer that needed a new blade sign replacement. The catch? We were working on a quick, three-day turnaround.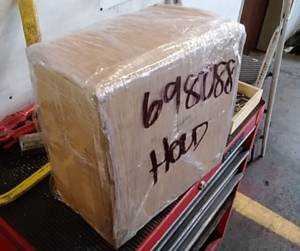 With a pressing need for a new blade sign replacement and an uncompromising manufacturer's requirement, Ground Force had to demonstrate their ingenuity within this tight 72-hour timeframe.
The Initial Plan: Air Freight
The initial plan was straightforward but costly. We intended to remove the 60-inch-long side and expedite it via air freight to Japan. While this solution would have worked, due to the urgency of the situation, it would have carried a hefty price tag, too. So, this prompted a crucial question: was there a more cost-effective way to meet our client's needs?
Thinking Outside the Box to Ship Smarter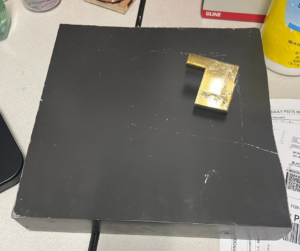 After a discussion with Tourneau, our team uncovered a simple, but brilliant alternative. We realized Tourneau didn't need the entire sign in Japan; instead, only its colors and materials were needed. In an unorthodox move, we asked, "Can we break the sign?"
The answer was yes.
Our team then picked up the sign, broke it into pieces, and boxed it. The previously expensive air freight shipment became a small, package shipped straight to the manufacturer's door. This innovative approach didn't just align with the manufacturer's requirements but also resulted in substantial cost savings of thousands of dollars for our client.
See Our Abilities for Yourself—Contact Ground Force Logistics Today
The success of this project for Tourneau highlights the core values of Ground Force Logistics—a commitment to providing innovative and cost-effective logistics solutions for our clients. We aren't just shipping goods from one location to another; we are problem solvers who engineer smarter solutions every day.
For help with your unique project goals, get in touch with our team of experts here.