Retail & Construction Services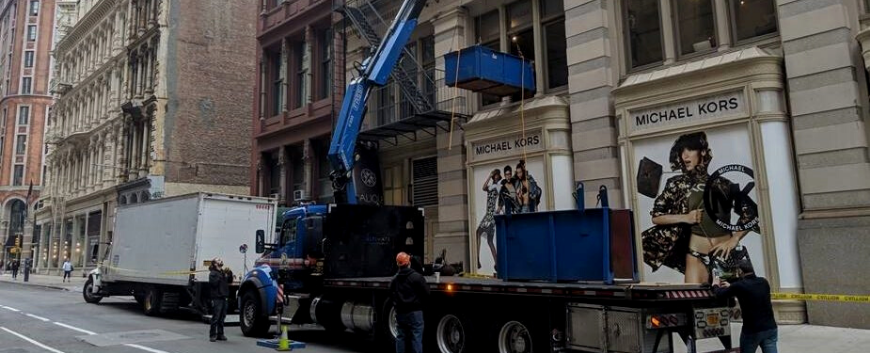 Renovating or building a new retail location? Managing a fixture roll-out? Keeping up with all the moving parts of the logistics process while getting your products in-store on time and damage-free can be stressful. Keep your retail construction project on track with smarter retail logistics.
When you choose Ground Force for your retail or construction project, you'll benefit from:
Our worldwide network of carriers
Safer handling of your materials
The smartest logistics technology available
Fast bookings and deliveries to keep your project on track
Clear communication every step of the way from our team of logistics experts
An entire logistics team at your fingertips
The best force behind your freight
Building or renovating a retail store? With Ground Force managing your construction logistics, you'll benefit from the best:
Construction material and equipment deliveries
Imports and warehousing of fixtures, lighting, rugs, furniture, mannequins, display props, and product with white glove delivery
Installation teams for assembly, fastening, wiring, and complete installation
Recommendations of sign suppliers, as well as delivery for your façade or interior and rigging
Relocations of merchandise from your temporary or existing store to your new location
Best of all, If you're rolling out new fixtures, Ground Force will even manage the process for you! Choose Ground Force and we'll provide:
Smart management of multi-door, multi-city deliveries
White glove services, inside delivery, uncrating, and debris removal
Nationwide installation teams if your roll-our requires assembly, fastening, electrical connections, or complete installation
Transloading and Warehousing for Construction Projects
Ground Force offers container and truck transloading as well as warehousing in almost every major city in North America. From routine skidded cargo, to overweight copper coils, our team of logistics experts has the experience to arrange for the proper handling of your cargo. 
With supply chain delays, furniture, fixtures, and other building materials can end up getting delivered too early or too late to job sites, which can congest space and have trades tripping over one another. Ground Force Logistics can store goods at a nearby warehouse and deliver what's needed WHEN it's needed. 
We also offer: 
Specialized equipment, including jib-cranes, extended forks, drum grabbers, and overhead lifts

 

Per skid and weight-based warehousing rates for short term and monthly fees

 
Temporary warehousing for construction projects and materials

 
Why Work With Us?
Get Support from Our Team of Logistics Experts
Need to know the best day to book? Want to know which carrier is best for the job? When you've got questions, our team has the answers that will help you ship smarter. 
Your Shipments, Your Way
When you choose Ground Force, you get more than just a logistics company; you also get personalized solutions that help you achieve your business goals and improve your bottom line. 
Smarter Shipping, Every Time
Stop wasting time, stop waiting on hold, and stop spending too much on inefficient routes. Start shipping smarter now with bookings the way you want them.