Large and in charge! Our team recently managed the inland transport of a massive shipment for Falcon Maritime and Aviation.
Most common large shipments you see on the road are classified as Out of Gauge (OOG), over-dimensional, or overweight, and typically exceed either a width of 102", a height of 138", or a weight over 45,000 lbs.
Falcon Maritime and Aviation's shipment, on the other hand, was a Super Load. To be a Super Load, one of the measurements must be at least 16' wide, 160 feet long, 16' tall, or over 200,000 pounds.
While there are even larger shipments regularly in transit, as you can imagine, coordinating and executing the shipment of a Super Load is a "big" deal!
The Specifics of This Super Load Project
This Super Load consisted of over 10 containers, each containing the pieces of a press used for foraging auto parts. Much of this unit came in individual parts to later be assembled onsite and handled as transloads and long-haul drayage. The largest and most critical component was the press's frame, which measured in at 318" x 189.15" x 131.04" and a whopping 224,808 lbs.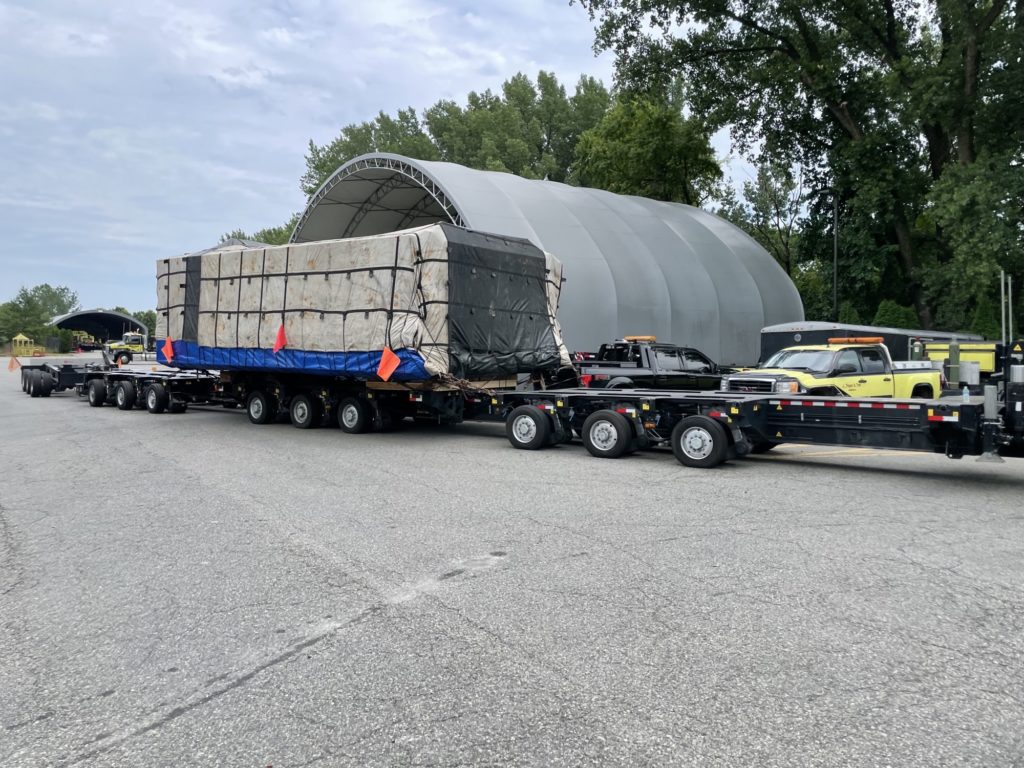 While not all OOG projects have the following specific requirements, you can expect that every Super Load project requires:
Police escorts
Pilot cars
Engineering specs of the product
Utility companies to assess and remove poles and utility lines in some cases, depending on routes
A few weeks to obtain approval to move the shipment
Added time and mileage based on routes
Limited hours for transporting (daylight hours and weekdays)
Trust Ground Force Logistics with Shipments of Any Size
When our friends at Falcon Maritime and Aviation came to us for the transport of this project, they knew they could rely on Ground Force.  Falcon's team is comprised of experts that know the overseas regulations, which vessels and steam ship lines will take a Super Load such as this, and how the vessels disembark these types of shipments at the port.
As with all our logistics projects, we were also able to provide realistic expectations regarding the project's timeline and requirements based off extensive experience transporting large shipments.
For a trusted shipping partner with your next project, no matter the size, contact us now to start discussing your needs.