In the dynamic world of logistics, precision and reliability are essential. At Ground Force, we have built our reputation on being the go-to logistics partner for store fixture transfers and swaps. In this blog, we'll take you behind the scenes of one of our recent projects – the installation of Bottega Veneta at Bal Harbour. Discover how Ground Force's expertise ensures a seamless transition for renowned brands and their valuable fixtures.
The Bottega Veneta Project:
Bottega Veneta, known for its luxurious fashion and accessories, needed a complete makeover of its fixtures at the Bal Harbour location. This presented an exciting opportunity for Ground Force to demonstrate our prowess in store fixture transfer and installation.
At Ground Force, we believe in delivering excellence through a meticulous process:
We recognize the significance of each fixture to a brand. Our experienced team meticulously removed the existing fixtures, ensuring they were handled with the utmost care to prevent any damage.
Secure Packaging: Fixtures were treated like priceless artifacts and carefully packaged and crated to guarantee their safety during transit. We take pride in our packaging expertise, ensuring that everything arrives at its destination in pristine condition.
Efficient Transportation: Our logistics network and a fleet of specialized vehicles are designed to handle delicate fixtures such as those of Bottega Veneta. We prioritize efficiency to minimize any downtime for the brand.
Detailed Installation: Upon arrival at the Bal Harbour location, our dedicated team embarked on the installation process. Our goal was to recreate the ambiance and aesthetic envisioned by Bottega Veneta while ensuring fixtures were securely anchored.
Ground Force stands as the epitome of a logistics partner dedicated to precision and excellence. Whether it's a luxury brand like Bottega Veneta or any other business, we understand the importance of a smooth fixture transfer process. If you're looking for a logistics partner you can trust with your store fixture transfers and swaps, look no further than Ground Force. Contact us today to discuss your next project and experience the Ground Force difference firsthand. Your fixtures are in safe hands with us!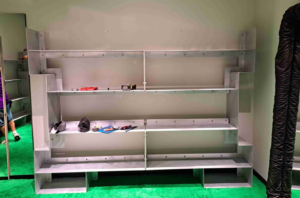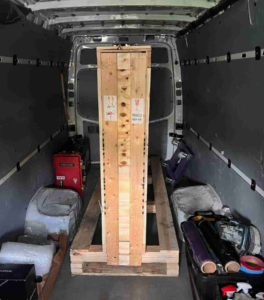 Contact us today to learn more.
Get in touch here.