At Ground Force Logistics, we excel in handling high-end store remodels, as exemplified by our recent project with Miu Miu Bal Harbor, a luxury fashion brand created by Italian designer Miuccia Prada. It is known for its sophisticated and contemporary women's clothing, accessories, and footwear.
Moving Out with Precision
Before a store makeover begins, we ensure a smooth transition by expertly moving out all merchandise and fixtures, safeguarding each item throughout the process.
Preserving Valuable Assets
We prioritize the protection of high-end merchandise, employing special measures to keep everything in pristine condition.
Local Storage & Professional Packing
Reusable goods are stored locally, while fixtures destined for other stores are professionally packed and crated for safe transport.
Seamless Transfer
Our team orchestrates seamless transfers to different stores, aligning with remodel timelines.
Elevating Brand Visions
We understand that store remodels aren't just about updating spaces; they're about realizing the brand's next vision.
Ground Force Logistics is the trusted partner for high-end brands seeking a seamless transition during store remodels.
We want to give credit to the James Barb Construction team, who are the driving force behind the rebuild. Their expertise and dedication have been instrumental in bringing this project to life.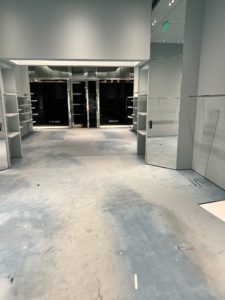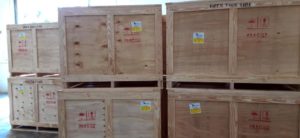 Contact us today to learn more
Get in touch here.