For car connoisseurs and luxury vehicle enthusiasts, transporting your dream high-end car is an exciting venture. Yet, the choice of how to transport your precious cargo is a critical decision to make. At Ground Force Logistics, we offer two options – open transport and enclosed transport – both designed to cater to your unique needs. Let's explore the benefits of each to ensure your luxury car arrives in style and pristine condition.
Open Transport: The Art of Elegance Meets Practicality
Open transport is the preferred choice for those who crave the allure of the open road. This method offers a cost-effective and efficient way to transport high-end vehicles. Here's why open transport could be the perfect choice for you:
Cost-Effective: Open transport is often the more budget-friendly option, making it a popular choice for many luxury car importers.
Efficiency

: If you're not concerned about elements like dust, road debris, or weather conditions, open transport is an efficient and reliable choice.
Enclosed Transport: The Ultimate Protection for Your Investment
When your luxury car is a work of art, and you want the utmost protection, enclosed transport is the way to go. Here's why you should consider it:
Uncompromising Protection:

Enclosed transport shields your car from harsh weather conditions, road debris, and potential damage, ensuring it arrives in pristine condition.
Secure and Private

: Your luxury vehicle is kept in a sealed container, providing the utmost privacy and security during transit.

Peace of Mind:

When your vehicle is a significant investment, enclosed transport offers the peace of mind you deserve, knowing it's in safe hands.
Whether you choose open or enclosed transport, Ground Force Logistics is your reliable partner for ensuring a seamless domestic transport experience for your luxury car. Our modern fleet and experienced team are dedicated to giving your high-end vehicle the attention it deserves throughout the journey.
Transporting a luxury car is more than a mere logistics task; it's a testament to your passion and discerning taste. The choice between open and enclosed transport for domestic transport depends on your individual preferences and needs. At Ground Force Logistics, we're committed to making your luxury car's domestic transport effortless, ensuring it arrives at its destination in perfect condition, ready to grace the roads within the country. Select your preferred mode of transport and let us deliver your prized vehicle with the care and attention it deserves. It's your choice, your style, and your peace of mind.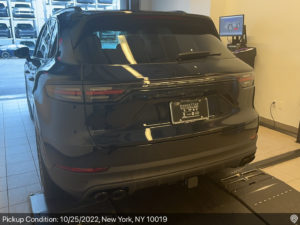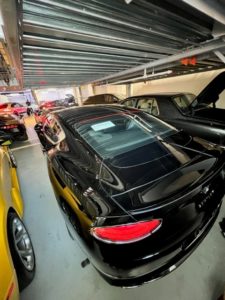 Contact us today to learn more.
Get in touch here.