Onitsuka Tiger is a Japanese heritage brand that was established in 1949 by Kihachiro Onitsuka. The brand initially started by producing basketball shoes, but later expanded its product line to include other sports shoes and lifestyle footwear. Today, Onitsuka Tiger is a subsidiary of the Asics Corporation and continues to produce sneakers and clothing that combine classic design elements with modern technology.
When Asics brand Onitsuka Tiger decided to move out of their space on Mercer in NYC, they turned to Ground Force for assistance. Our team of logistics experts quickly got to work, carefully disassembling the Red Archways and moving all fixtures and shelving out of the space. We used specialized equipment to safely remove the vinyl and exterior signage with a bucket truck, ensuring that the space was left clean and ready for the next tenant.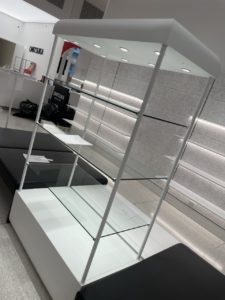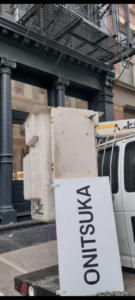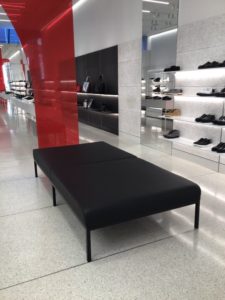 Contact us today to learn more
Get in touch here.